Mr Hu Wuyue, Secretary of CPC Xuchang Committee met with Mr Rudolf Scharping, former Federal Minister of Defence of Germany and CEO of Rudolf Scharping Strategie Beratung Kommunikation AG (RSBK) on March 18 to discuss further deepening cooperation and stepping up more projects to launch in Xuchang. Mr Wang Zhihong, Secretary General and a standing member of CPC Xuchang Committee, Mme Zhao Shuhong, Vice Mayor of Xuchang, Mr Zhang Weiwei, Vice Chair of Political Consultative Conference of Xuchang and Director General of Xuchang Commerce Bureau, attended the meeting.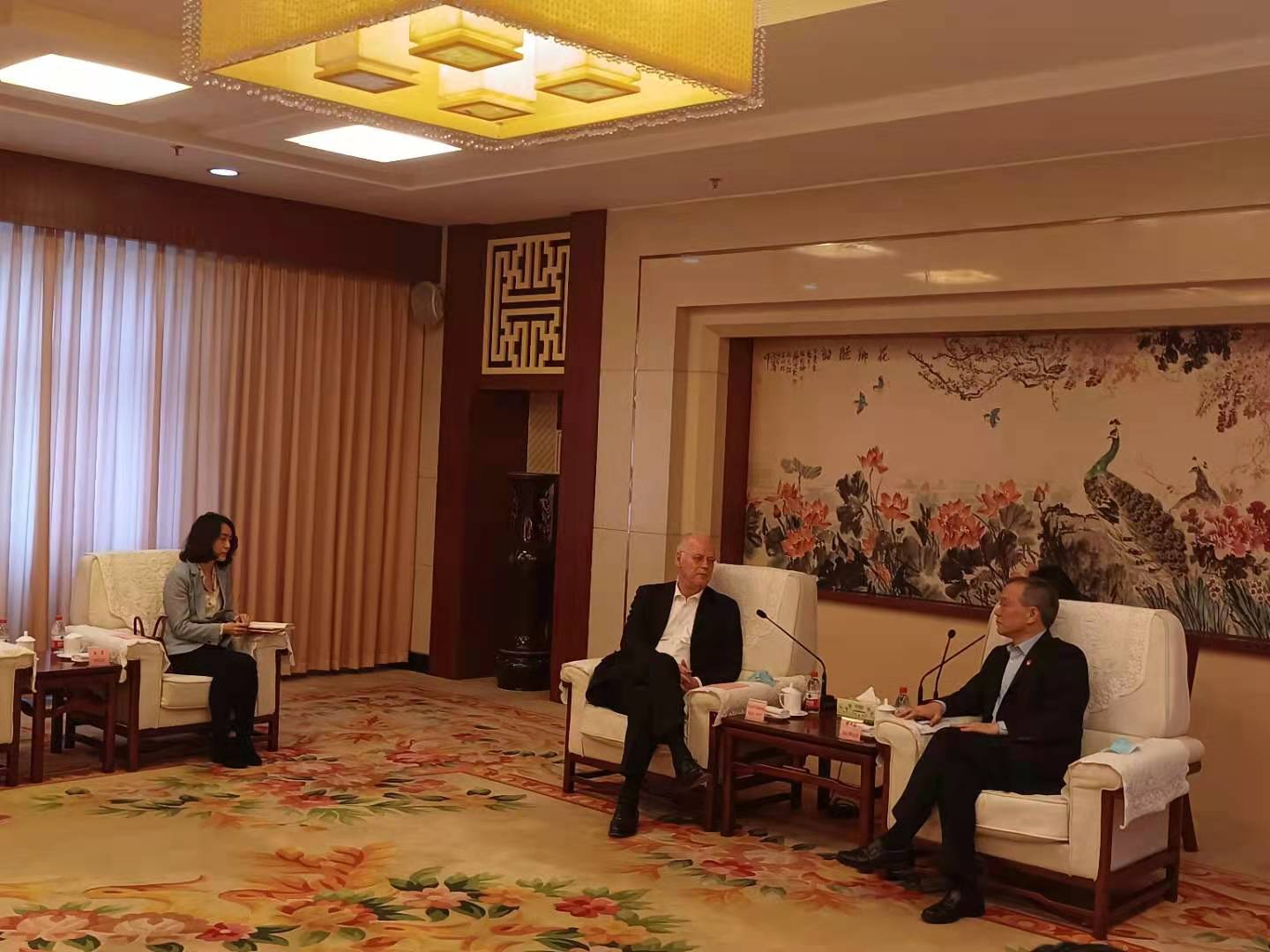 Mr Hu Wuyue expressed his warm welcome and briefly introduced epidemic control, economic and social growth, and cooperation with Germany in Xuchang during the past year. He emphasized that further opening up and deepening Xuchang-German cooperation is the top priority for the city to integrate into the "dual circulation" development strategy, which domestic and international markets can boost each other with the domestic market as the mainstay.
Mr Rudolf Scharping commended remarkable achievements Xuchang has made in combating coronavirus, briefly introduced progress between China-Germany cooperation and some potential projects for Xuchang. He said that he will strengthen cooperation with local government institutions and enterprises, organize more activities to synergize and expand cooperation, making more contributions to Xuchang's economic growth, corporation transformation and upgrading.
In the afternoon, Mr Sun Yi, Party Secretary of Xiangcheng county, and Mr Fan Yaojiang, Governor of Xiangcheng county, together with Mr Zhang Weiwei, met with Mr Scharping to consult two potential projects, namely the "core manufacturing equipment and technology transfer of coal tar project" between Henan Kaitan New Materials Co., Ltd. and RüTGERS Group, and the "waste materials recycling and processing project" between Xiangcheng Fanxi Environment Protection Technology Co., Ltd. and PreZero.